Integral Tie-down Points
Integral tie-down anchor points offer an ideal way of securing loads without compromising the sealed integrity of the case.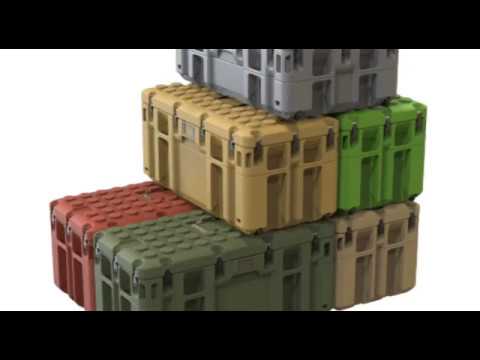 Located at the corners of the case, Aegis tie-down points minimise the potential for load shifting. Being integral in the case design they are ergonomic yet do not protrude from the sides of the case. They are easy to access and use, even when wearing gloves.
The integral handles can also be utilised as tie-down points if preferred.