Stainless Steel Fittings
Unlike the majority of heavy-duty cases, Aegis Cases come with Stainless Steel external hardware as standard.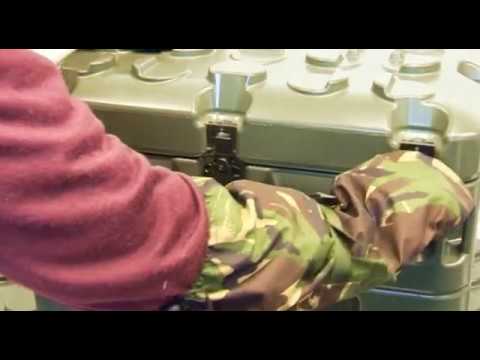 Catches are manufactured from 316 marine grade stainless and will not rust, even under the harshest of environmental conditions.
Latches attach to moulded-in metal inserts that distribute the load for long-term serviceability without piercing the case envelope.
The stainless steel strike plates are unique in that they are 'driven in' during the manufacturing process, removing the need for riveting, which could compromise the integrity of the case.
Each latch wing can be padlocked to its respective drive in strike plate for ultimate security or connected with a plastic tie as a tamper deterrent.