Hinged Lids
Leafield Cases designers have developed an entirely new approach to hinges that utilises the compression capabilities of a twist latch to guarantee sealing.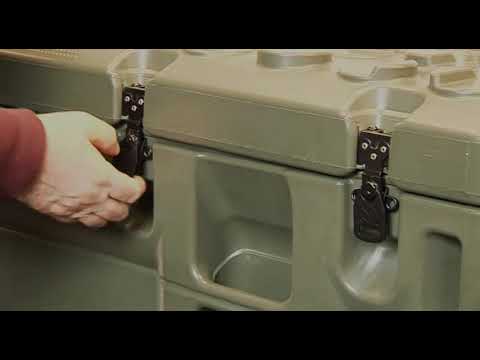 Manufactured from stainless steel, these twist latch hinges maintain the uniform compression and good sealing achieved by the compression latches on the other three sides of the case.
Wire or webbing lid stays are provided and gas struts are available on request.