Tracking and Contents ID
Label provision
All Aegis cases offer a protected flat surface for fixing ID/ content labels. These can be customer or factory fixed and can even be moulded-in for ultimate permanency. Labelling provision allows for compliant packaging under REACH and RoHS Directives.
Card Holders
Cardholders can also be provided to assist tracking and non- permanent case contents identification.
RFID Tagging
All Aegis cases can incorporate passive RFID tags. These may either be read-only, having a pre-assigned serial number that is used as a key into a database, or may be read/write, where the system user can write object-specific data into the tag.
Document Tubes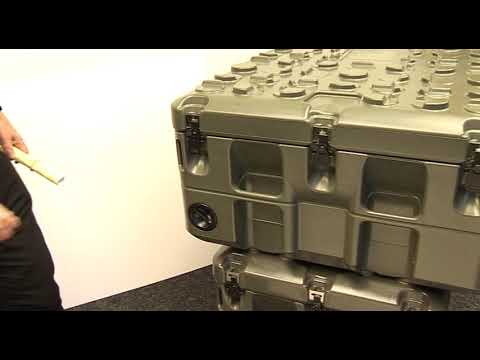 Rotationally moulded integral document tubes, also known as record holders, are also available on larger size cases. Lightweight, waterproof and tamperproof, they provide access to documentation without opening the case.